Free Video For Aspiring Property Investors Reveals…
"How to Find Investment Properties That Outperform The Market"
Our 7-step process for starting a property portfolio that will give you the money and time to do what you really want…

Identify the best cities and suburbs that are

set to explode with growth

Get a predictable system

for pinpointing high-performing streets and houses

Find properties with

higher rental returns

and stronger capital growth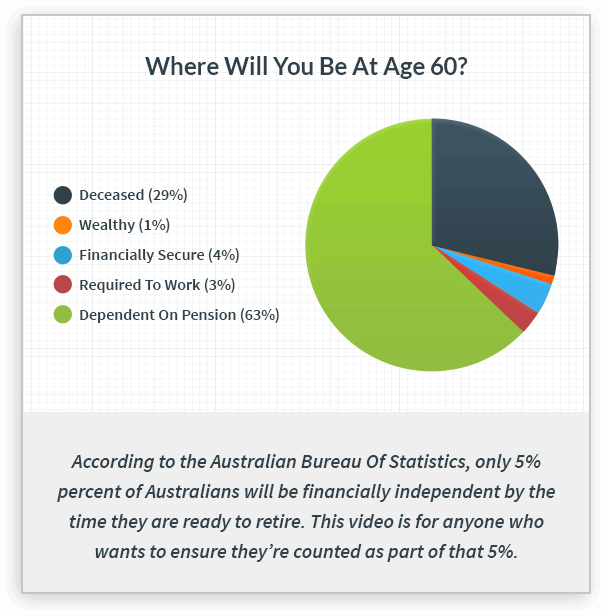 Want To Start An Investment Portfolio That Generates Above-Average Returns, But Not Sure Where To Start?
You're not alone.
Despite good intentions, many aspiring property investors have trouble taking the first step.
Usually it's because they're not 100% confident they're making the right decision. Other times because they flat out don't know where to start.
…Either way, inaction can cost you dearly.
Why? Because properly lets you grow your equity, save a bundle on tax and even generate a positive cash-flow income stream.
But you can't reap these rewards with good intentions alone. First you need to find a high-performing property.
Over the past decade, Majestic Property has helped aspiring investors do exactly that. And it's experience that led us to create the 43 minute video. "How to Find Investment Properties That Outperform The Market".
In this short presentation we'll introduce you to our 7-point property analysis process – our proven system for pinpointing high-performing properties that achieve build your wealth predictably and quickly.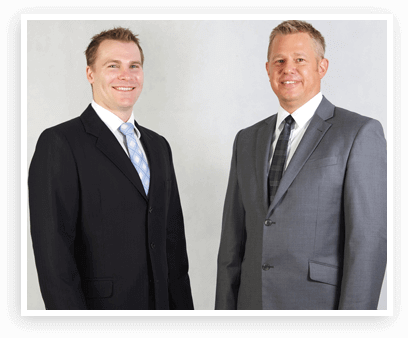 About Your Presenters
Jay Anderson and Eric Strand are the Directors of Majestic Property.
They have over 29 years of combined experience helping hundreds of people launch and grow high-performing property investment portfolios.
They are experts at guiding investors of all ages closer to the life they truly desire by creating long-term streams of steady income so clients can focus on what they truly love.
For The First Time Ever, We've Put Together All Our Best Tips And Strategies For Aspiring Investors
The total run-time is 43 minutes and 29 seconds. It's fast paced and jam packed with practical tips you can immediately start applying to your property search, including:
How the right properties can give you 10 times the return of the average industry Super Fund.
Why all properties are not the same suffer from the 'curve of mediocrity'
How you can be hundreds of thousands better off in retirement by choosing over-performing, high-growth properties
Why most people THINK about investing in property but don't get around to taking action
The Shocking retirement statistics that say 95% of Australian will be dead, still working or reliant on a pension when they are 65
What most people do to prepare for retirement and why it doesn't work
What you can do instead to ensure you are rich or at least financially secure in retirement
Why most advice you get about property is is wrong, too limited to be helpful or severely biased
A predictable 7 Point Property Analysis Process to find high-growth properties
And how we can help you with each step of the property investing process to maximize your returns and long-terms security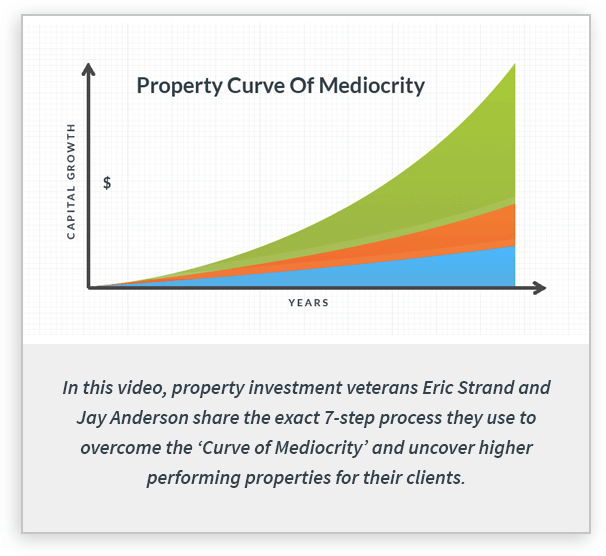 Who Is The Video For?
We recorded this video with aspiring investors in mind. Inside you'll learn why investing in property is such an important pillar for creating long-term wealth and the exact process you can use to find your first high-performance property.
1.8 million forward-thinking Australians already count themeselves as property investors – owning at least one income – producing property. Just like them, you too could be taking advantage and steady cash flow that only property investment delivers. This video is genuinely the quickest and easiest way to kick-start you personal property investment journey.
More experienced investors will also take away a lot of valuable strategies – especially if you feel like your portfolio isn't generating the results you want.
What Others Are Saying About Majestic Property
Here is a small sample of what other property investors say about working with Majestic:
"The best business I've ever worked with in terms of product delivery and communitcation"
"It was refreshing to work with someone with a high level of knowledge, who knew how to communicate that knowledge effectively"
"We couldn't have got to this point if it wasn't for all of your advice and support"
"Thank you so much for all of your help recently. We couldn't have got to this point if it wasn't for all of your advice and support so we really can't thank you enough. We have already referred good friends of ours to Majestic Property and would recommend that anyone considering investing in property, speak to them first. You have gone above and beyond the call of duty yet again!"
Adam and Leah Laidlaw
Numurkah, VIC
"It is a real pleasure to have had your expertise around for my first purchase"
"It is a real pleasure to have had your expertise around for my first purchase of investment property. Thanks for your support and guidance through daunting and exciting new opportunities."
Mark Hanson
Hawthorn, VIC
Don't Delay: Access The Free Video Today
Imagine learning insider secrets to finding high-performance Investment properties
that outperform the market. You don't have to imagine…Get it now: