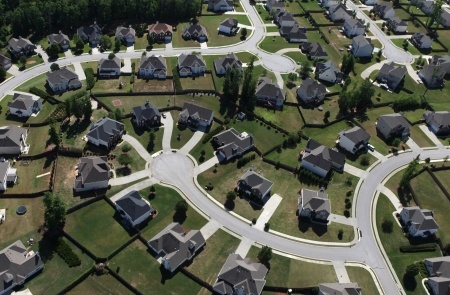 Oh, if we only had a dollar for every time we've been asked this question. It seems to be a national obsession over the past couple years to find the next hotspot – the suburb or area that's just about to take off. People spend hours and hours researching demographics, regional plans, mathematical modelling, "expert opinion" and crystal  balls to beat the crowd to find a gem that will grow exponentially in value in a short amount of time.
There's no doubt that it is possible to use research to improve your odds of buying value. We've always advised to buy in an area close to a CBD with good amenities. These properties are most likely to make good returns and gain in equity year after year – they'll ride out the economic cycles and steadily (and, occasionally, quickly) gain you money.
Predictions of the next great hotspot can end up being a self-fulfilling prophecy. Hype in real estate magazines and online media can, of course, lead to increased interest and greater sales – thereby pushing prices up. You'd have to be one of the first to jump on the bandwagon to profit the most. If you're not early, and if the place was hyped because of sound indicators, you're likely to do well anyway. Especially if you buy for long-term gain. If the hype is unfounded, though, you may have bought a  liability.
Again, we recommend you talk to us. Figure out what you need from an investment,  and we'll help you find it. We can cut through the hype and let you know what's realistic in terms of gains and risks. We can help you beat the curve by using sound research and expert knowledge rather than crystal balls and bandwagons.