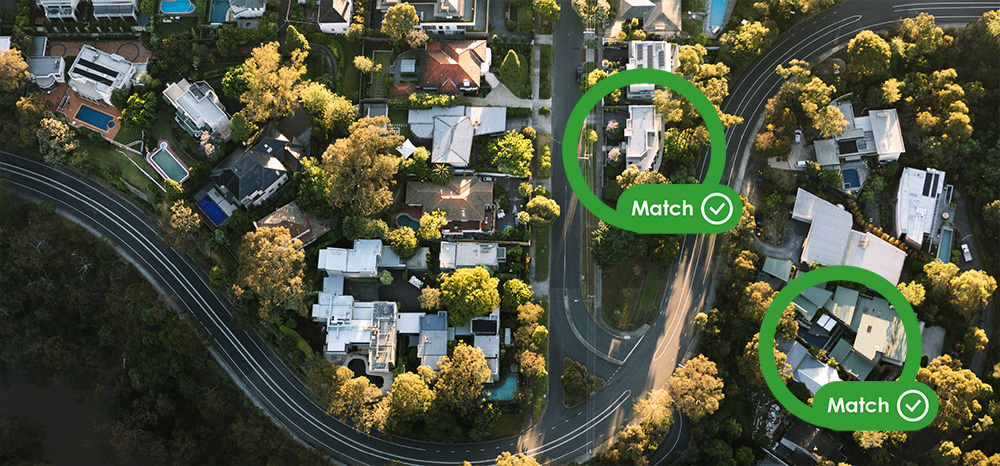 How To Find The Best Performing Investment Properties In Melbourne
February 6, 2018
How To Find The Best Performing Investment Properties In Melbourne
How To Find The Best Performing Investment Properties In Melbourne
There had been a few experts predicting that Melbourne's property market would slump in recent times. But in actual fact, the opposite has been the case… with Melbourne still being the second most lucrative capital city for property investors in Australia (behind Sydney).
So let's take a look at the reasons why Melbourne's property market continues to remain strong against the odds..
How Property Investment in Melbourne Has The Potential To Be Lucrative For Investors
There are a few reasons why you should seriously consider investing in property in Melbourne, which include:
Population Growth. With a current growth rate of close to 2% per annum, Melbourne is the fastest growing city in the country. In fact, the Herald Sun reported last year that Melbourne will be the first Australian city to reach eight million people by 2055 (surpassing Sydney)… with international migration playing a big part in this.
Infrastructure. Melbourne received the ideal score of 100/100 for its infrastructure in the 2013 EIU Liveability Report. And with continued funding in Melbourne's world-class facilities expected, it is likely to remain near the top of the list.
Economy. Melbourne has a relatively low unemployment rate (5.8% in April 2016 according to ABC News). As a sophisticated city with an abundance of diverse industries, there are excellent employment opportunities for local residents.
Demographics. As home to 4.5 million people from an estimated 180 countries, Melbourne is extremely culturally diverse. Interestingly, more than half of the inner city residents are aged between 15 and 34, with many of them single or couples without children.
Long Term Trends. Melbourne has the strongest quarterly capital growth of any city over the last 50 years. Since then, home values have doubled six times (according to CoreLogic). With no signs of these trends stopping, you can be confident that Melbourne is an excellent city to invest in.
Melbourne is also famous for its well-planned layout that has an abundance of public transport services… which in combination with the points above, present the Melbourne property market as a viable city to invest in.
The Different Types of Melbourne Investment Properties
Obviously, not all types of property perform alike, and some are more suited for higher budgets than others. Here is a brief rundown of the various types of properties you can invest in:
Units. These are single-story buildings, with multiple homes built together on the same block. Units are popular with young tenants and families with one or two children. They usually provide a backyard and decent privacy, as no is one is living above or below you.
Apartments. These are homes that are usually attached to other homes, whether it is next door, above or below. Apartments are popular with younger and older people alike, and generally have low vacancy rates.
Houses. Buying land in well researched hotspots and building your own investment can be an excellent strategy. Some attractive features include increased deductible tax benefits as well as significant stamp duty savings. New homes in well-located areas also have the added benefit of being very attractive to tenants and attract a higher calibre of tenant. Building guarantees and lower initial maintenance are also attractive to investors.
Townhouses. A townhouse is usually a tall traditional terraced building, often having three or more floors. They are a modern, trendy way of living and are popular with Melbournians these days.
Getting The Data You Need For Property Investment In Melbourne
To analyse if a particular suburb could be potentially lucrative you'll need to research property data such as:
Compound Annual growth rate. This figure will compare the median price over the previous 12 months, to properties sold in the same 12-month period "x" years ago. This is a quick way to find out if a suburb is currently on an upward or a downward trend.
Median sale price. The selling price that falls in the middle of a group of properties over a period of time. This is just basically an average current sale price that you could expect to pay. Obviously it's only a guide, and you'll find plenty of properties significantly more or less.
Median weekly rent. The advertised weekly rent that falls in the middle of a group of properties over time. Similar to the median sale price, this figure gives you the average weekly rental for that suburb.
Rental yield. This is calculated by multiplying the weekly median rent by 52 (to make a full year), and then dividing that by the median sales price. The rental yield is a good way of comparing your expected annual rental income with the purchase price.
Rental demand. This figure is representative of the average amount of visits per listing per month over "x" period. Obviously the higher the demand, the better chance you have of preventing vacancies (and missing out on valuable cash flow)
Estimated cash flow. This figure is calculated by subtracting the median monthly mortgage payment from the median monthly rental income. It provides you with an estimate of how much positive (or negative) monthly cash flow you can expect from buying in that suburb.
Now, admittedly it takes a bit of effort (and skill) to be able to calculate all these numbers, and there is a huge margin for error. But luckily, there are various websites that do all this number crunching work for you. Some are free, and there are others that provide more information… but charge you for it.
So with that in mind, here are some recommended websites to easily get access to accurate data:
http://www.realestate.com.au/
https://www.pricefinder.com.au/
https://www.domain.com.au/
http://www.corelogic.com.au/products/rp-professional
Making Sense Of The Data: How Majestic Helps With Investment Property Advice
Now, it's an understatement to say that figuring out which properties to invest in can become very complicated, especially if you're a first time investor.
And look, even if you have access to the best data, you still have to be able to understand and analyse the numbers to make an intelligent decision. Obviously, this is easier said than done… and is usually best left to professionals.
And that's where Majestic Property comes to your rescue!
You see, we've got a proven 7-step process for finding high growth properties… that produce outstanding results for our clients.
In a nutshell, our process is as follows:
Step 1: You contact us for an initial no-obligation, free property investment assessment.
Step 2: We then assign a Majestic property investment consultant to work with you one-on-one, to determine if a property is a suitable investment vehicle for you.
Step 3: If you pass Step 2, the next step is to discuss your options in a one-on-one meeting, to identify what is your ideal investment property portfolio.
Step 4: We then research and source investment property solutions that best align with your own, personally tailored strategy.
Step 5: We then present the opportunities our specialist team has identified specifically for you. This includes a detailed Property Investment Analysis (PIA) that's PERSONALISED to account for your income, tax situation and financial goals.
Step 6: You're then invited to select your ideal property investment from the options we present, based on the extensive research completed on your behalf. Once happy with your selection, we complete the relevant paperwork with you and send it off to be processed.
Step 7: Majestic will then take care of it ALL on your behalf. This includes helping you to secure finance, or happily working alongside your existing broker or mortgage provider to ensure a seamless, stress-free finance process. We then ensure you are taken care of after settlement with professional assistance in finding the right tenant, and managing your property moving forward.
So as you can see, Majestic removes all the complications and confusion for you with a systematic process that is proven to work. We can also show you many case studies of other clients that have experienced outstanding results with Majestic Property.
To find out more, click here to request a Free Consultation with one of our Investment Property Strategists.
The session is completely free of charge, and won't obligate you to do anything at all. It is genuinely the quickest and easiest way to find out how property can help you reach your financial goals without spending a cent.
So click here to request a Free Consultation now, or phone us on 1300 301 422 to speak with a licensed consultant.