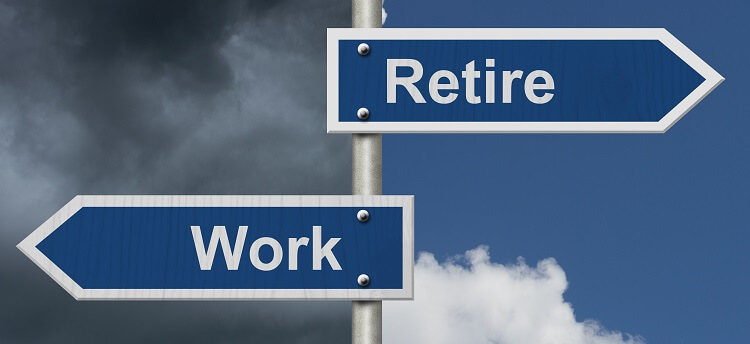 Q: I'm 35 and I hate my job. On the plus side, I've recently bought an investment property and now I'm hooked! I love the money rolling in – between the rent and the tax breaks, I'm clearing about $2,000 a year. I'd like to buy another this year and a couple more next year. I read in a magazine a while ago that it's possible to actually do this full time – what do you think? How should I go about this?
A: Yes, there are many people who have quit their day jobs and used their property portfolios to fund their retirements. A lot of our clients use property investment precisely for retirement planning.
Retiring in your 30's solely on the income from a property portfolio, though, is not as easy as some magazine articles and "experts" may imply.
Very few people manage to retire early on the proceeds from a buy-and-hold portfolio. Many who "retire" early on property investments actually work very hard building and maintaining their portfolios. Many are involved in speculative ventures, such as property development and/or flipping. Not everyone has the risk appetite, knowledge base or skill set for this lifestyle.
Let's assume you like the less risky buy-and-hold approach. Can you still make it work? Here's how to decide:
1. Figure out how much income you need to fund a lifestyle you're happy with. You could use a retirement planning calculator (there's one at https://www.moneysmart.gov.au/tools-and-resources/calculators-and-tools/retirement-planner, for example).
2. Assess what you need from your portfolio. You said, for example, that you're clearing about $2,000 a year. How many similar homes would you need in your portfolio in order to retire early? If you want an income of around $50,000 per year, for example, you may need a portfolio of 10+ homes (assuming typical annual rent increases). That may take some time to achieve. You'd have to get advice about whether you'd be eligible to borrow this amount (especially if you'll have no other income) and how much equity to debt you'd need in your portfolio. You would also be wise to make sure your portfolio is diversified, and that you have built in contingency to ride out interest rate rises, future credit tightening and property falls. We can definitely help with all of this.
Alternatively, you might want to use a smaller portfolio to fund a way out of your current circumstances. Do you want to retrain? Move? Buy a business? Can you stay where you are while your equity grows for a few years? We can discuss your situation and see whether it makes sense to use property to get you where you want to go.