Free Consult for Growth
Free 30 min Discovery Session for anyone who wants to learn how to find high-performing Australian investment properties.
"Discover How To Find A Quality Investment Property That Significantly Outperforms The Market… Without Costing You A Cent"
For property recommendations to suit your unique situation and financial goals,
click the button above to request a Free Discovery Session with an experienced property specialist
As An Investor In The Australian Property Market…
Are you struggling to find an investment property that provides predictable and profitable growth without needing to tip in hundreds of dollars a month to meet the mortgage?
Do you worry that typical 'investment' properties don't have enough owner-occupier appeal to provide solid long term rental return and the capital growth you need to make it worthwhile?
Are you concerned about buying the wrong property – a property that stunts your ability to grow your portfolio and sets your retirement savings back hundreds of thousands of dollars forcing you to work years longer?
The truth is, many investors experience the same costly challenges. That's what drove Majestic Property to develop a '7 Point Property Analysis Process' to help people find over-performing properties and create long-term streams of steady income.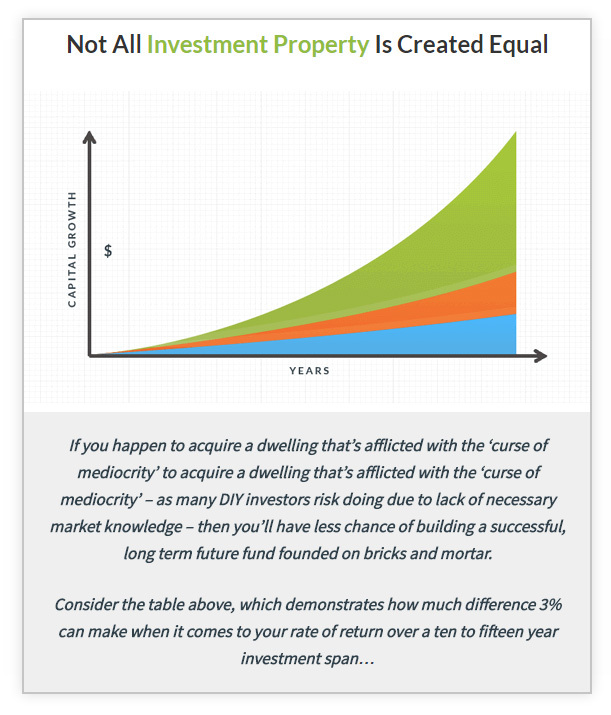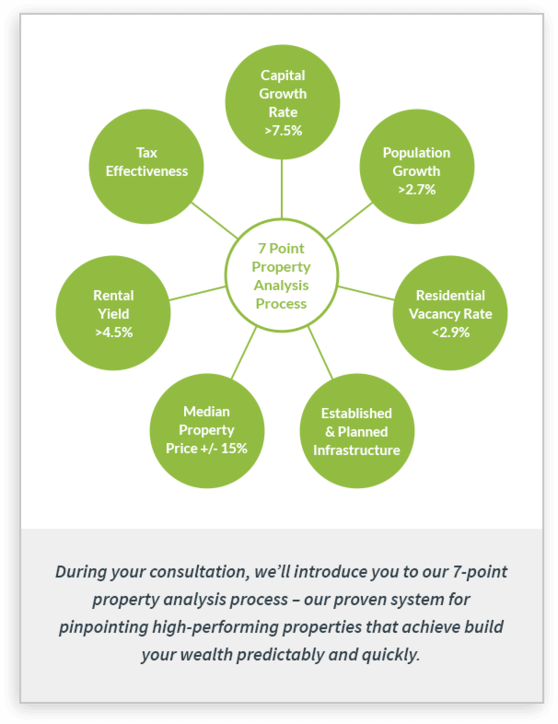 How Majestic Property Helps You Create Long Term Streams Of Steady Income
Over the past 11-years Majestic Property has developed a unique '7 Point Property Analysis Process' and has helped hundreds of clients find 'over-performing' investment properties, many of which are cash flow neutral (meaning they don't cost you a cent, and in some cases, put a handy $15 – $30 a week in your pocket).
Unlike many property investment firms that simply sell 'investment grade' properties, we source high quality properties with more owner-occupier appeal for better long-term returns. And because we have transparent compensation arrangements with builders and developers, our services are totally free for clients.
The quickest and easiest way to learn more about how we can help you find an over-performing property that provides predictable and profitable returns without adding to your weekly budget, is to request a Free 30-Minute Discovery Session with one of our experienced property specialists where we will help you…
Get a crystal clear picture of exactly where you are in your investment journey right now – and what's keeping you from progressing towards your financial and lifestyle goals
Gain clarity over where you want to be and what steps you need to take right now to move towards the life of freedom and choices you want
Start to explore the criteria involved in finding over-performing properties that help you grow your wealth without hurting your short-term family budget
Develop a 'blueprint' for building your property portfolio – and an action plan for your personal investment success
During Your Free Discovery Session You Will Also Discover More Specifically…
The problem with most 'investment grade' properties (and why many don't pass independent valuation)
The case against cash flow positive properties (and why, in most cases, cash flow neutral is a better way to go)
Sydney has had its day. And opportunities are limited but still available in Melbourne. We'll show you where we think you should be looking next (hint: once you understand our '7 Point Property Analysis Process' you'll see why we are so excited about this location)
The #1 reason why most investors miss the best opportunities (even professional investors make this mistake, and once you know what it is, you'll have access to the best properties on the market)
And how you can acquire a quality over-performing property right now without costing you a cent
Please be assured, this Discovery Session will not be a thinly disguised sales presentation. It will consist of the best strategic advice our team can supply specific to your unique situation.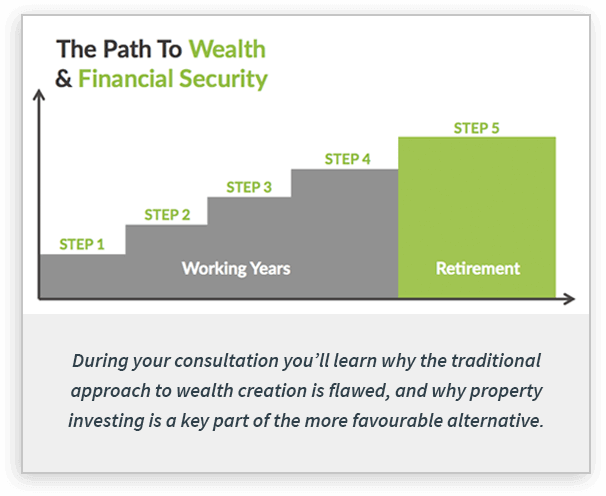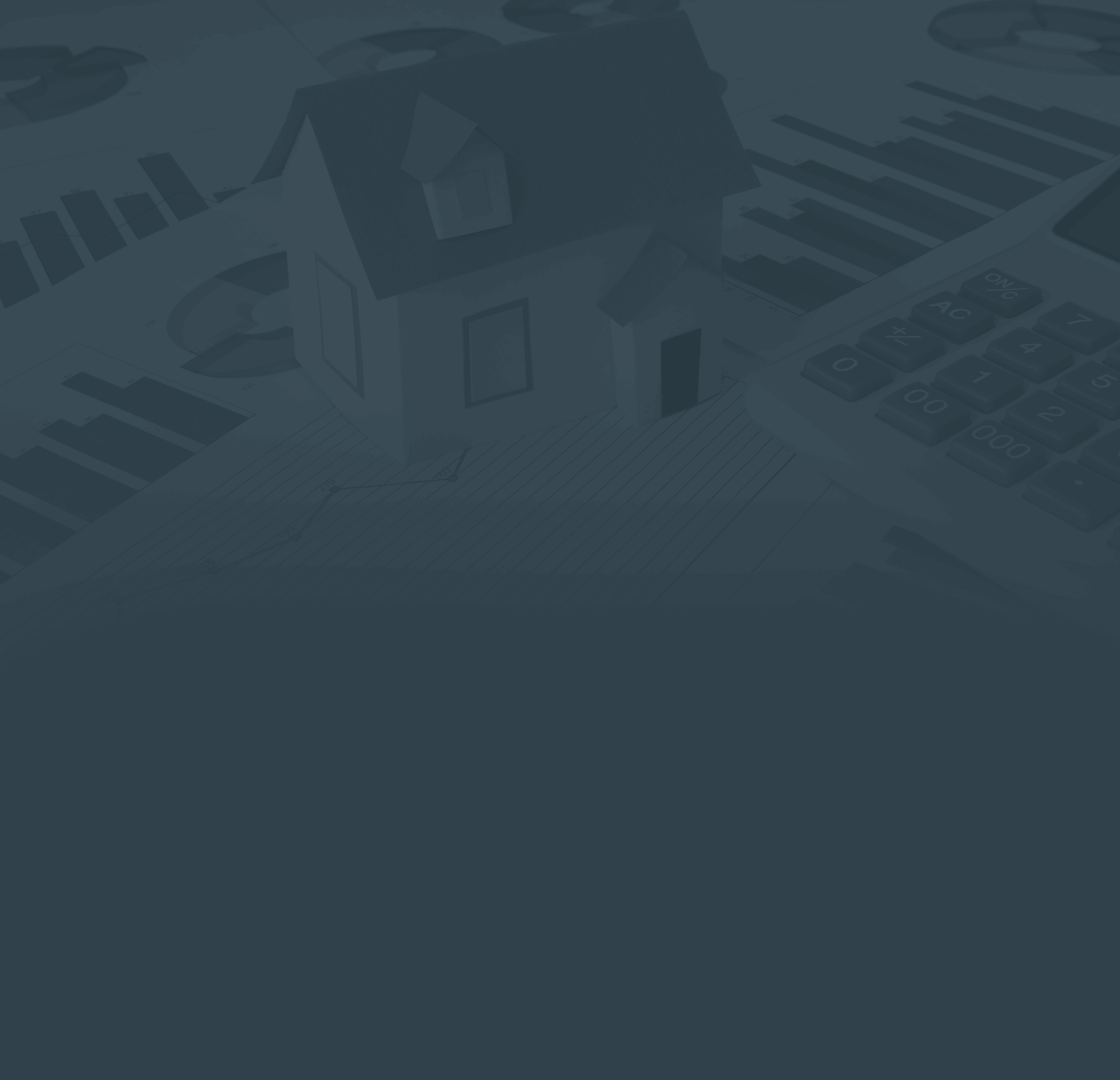 What Others Are Saying About Majestic Property
Here is a small sample of what other property investors
say about working with Majestic:
"We couldn't have got to this point if it wasn't for all of your advice and support"
"Thank you so much for all of your help recently. We couldn't have got to this point if it wasn't for all of your advice and support so we really can't thank you enough. We have already referred good friends of ours to Majestic Property and would recommend that anyone considering investing in property, speak to them first. You have gone above and beyond the call of duty yet again!"
Adam and Leah Laidlaw
Numurkah, VIC
"It is a real pleasure to have had your expertise around for my first purchase"
"It is a real pleasure to have had your expertise around for my first purchase of investment property. Thanks for your support and guidance through daunting and exciting new opportunities."
Mark Hanson
Hawthorn, VIC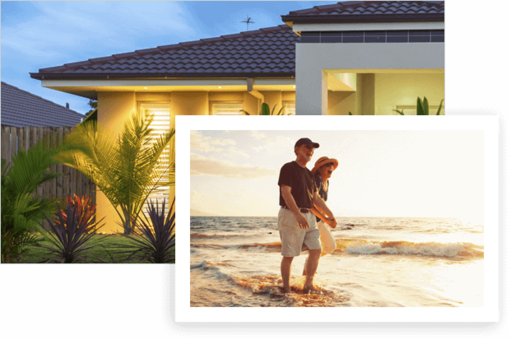 This Session Is 100% Without Obligation
You may be wondering, "What's the catch?" There is no catch.
By providing fellow investors with valuable information on how to find over-performing properties in today's market, we know some will want the extra help of our more advanced advisory services down the track. But for now, please know that your Discover Session is completely free and without any obligation whatsoever to purchase anythingnow or in the future.
And if, like more than hundreds clients over the past 29-years, you do decide a property we recommend, our services will continue to be free because we have transparent compensation arrangements with builders and developers all around the country.
But each session is scheduled for just 30-minutes. And there are only a limited number of sessions offered each month.
To secure a time for your Free Discovery Session please click the bottom below and we'll be in touch shortly to schedule a time for the call.
Discover How To Find a Quality Investment Property That Significantly Outperforms The Market, Without Costing You A Cent…