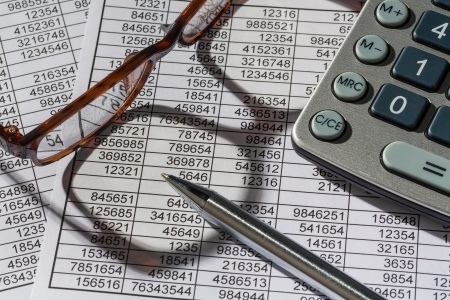 You've got a wonderful investment property, and you're claiming the mortgage as a tax deduction. Are you also claiming depreciation? If yes, are you sure you are claiming all you are entitled to?
Depreciation is like wear and tear – it's a recognition that your buildings and assets have a finite useful life and that they lose value over time. At tax time, you can claim this wear-and-tear against your taxable income. You need to know what you can depreciate and by how much.
Here's a quick quiz: Which of the following can be depreciated?
a.      Skylights
b.      Stove
c.      Your spa pool
d.      Your toilet.
If you answered b, you're right. Your stove is removable, and is considered an asset, which can be depreciated. The rest are considered part of your building, which gets written off over time. This is important, because assets are depreciated quite quickly, which makes a big difference at tax time.
Here's another wee test: Which of the following are considered assets?
a.      Heaters
b.      Hot water systems
c.      Synthetic turf or lawn
d.      The filter for your built-in swimming pool.
The correct answer is a, b, c and d. Did any of those surprise you? Deciding what can be depreciated and what can't can be quite confusing. It can also be confusing figuring out the depreciation rates (what percentage you can depreciate the asset each year).
To get it all right (and we really recommend you get everything right when it comes to tax matters!), it's a good idea to have a depreciation schedule drawn up for your property. This is where a qualified quantity surveyor inspects your property, values your assets and prepares a report for your accountant. Your accountant uses this at tax time to claim depreciation against your income. This will save you money.
There are a few things you should know:
Renovations and repairs may affect depreciation. If you are renovating, keep records of the costs. If you have bought a renovated property and don't know how much the previous owner spent on the renovation, your Quantity Surveyor can make an estimate.
Remember to keep your tenants informed about any inspections – the Quantity Surveyor may be able to organise access directly with them.
Quantity Surveyor costs are 100% tax deductible.
The costs of the schedule will depend on the size, type and location of your property.
Many companies offering depreciation schedules offer you your money back if you don't save 200% of your fee from your tax – it doesn't hurt to ask whether there are similar specials on offer from your quantity surveyor.
If you didn't get a depreciation schedule when you first bought your property, it's not too late. You can have your accountant amend your previous tax returns for the last two years.
If you don't know a quantity surveyor (or if you don't have an accountant), Majestic can help you find someone you can trust.